Field Notes
---
Native Plant Society of Northeastern Ohio

Holden Arboretum Emergent Tower and Canopy Walk

10 October 2015

narrative by Judy Bradt-Barnhart
---
After checking in at the Corning Visitor Center building, ten of us congregated for our canopy adventure on a glorious Saturday afternoon. One additional person met up later along the way. Many other people also decided to take advantage of the nice day. There was a half hour wait to get through the Arboretum gate. Once through, each person was issued a ticket. We then proceeded through the main display gardens following the signs.
Which structure to visit first?
What surprised me the most?
The canopy trees were mainly red oaks.
Judy Bradt-Barnhart, 10 October 2015
A decision was made to visit the tower first as it was more strenuous being 120' tall with 202 steps. Upon reaching the trail to the tower we were greeted by a line of people waiting to ascend. After a half hour we were able to enter as people emerged.
The winding wooden staircase with an open grated floor was beautifully constructed. Ascending through the understory of young beech, maple, and magnolia trees, we stopped at every other landing to catch our breath and enjoy the scenery.
Once reaching the top, the sun highlighted the start of fall color. We could see 360 degrees around, including Little Mountain and Lake Erie. Once at the summit, a group picture was taken.
When everyone had their fill of the scenery, we descended -- often pausing on several landings allowing people ascending to pass. At the bottom, the line was long with those eager for the experience. A fellow member was among those waiting their turn.
---
Field Journal Notes
Looking West:
The white pines on the top of Little Mountain are dark compared to the rest of the woods. &nbsp 10 October 2015
Looking East: We could see the cars lined up as far as Sperry Road waiting to get into the Arboretum.&nbsp 10 October 2015
the tower from the ground ~ It rises from the top of a heavily wooded ridge, soaring upward so high you can't see the top!
10 October 2015
canopy walk ~ No steps to go up but suddenly you are high above Pierson's Creek and surrounded by the understory of dogwood, sassafras and young beeches and maples and oaks. The walk sways and undulates beneath you.
&nbsp 10 October 2015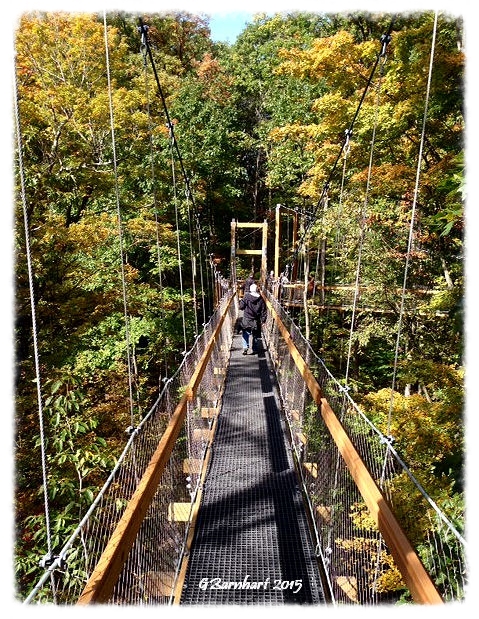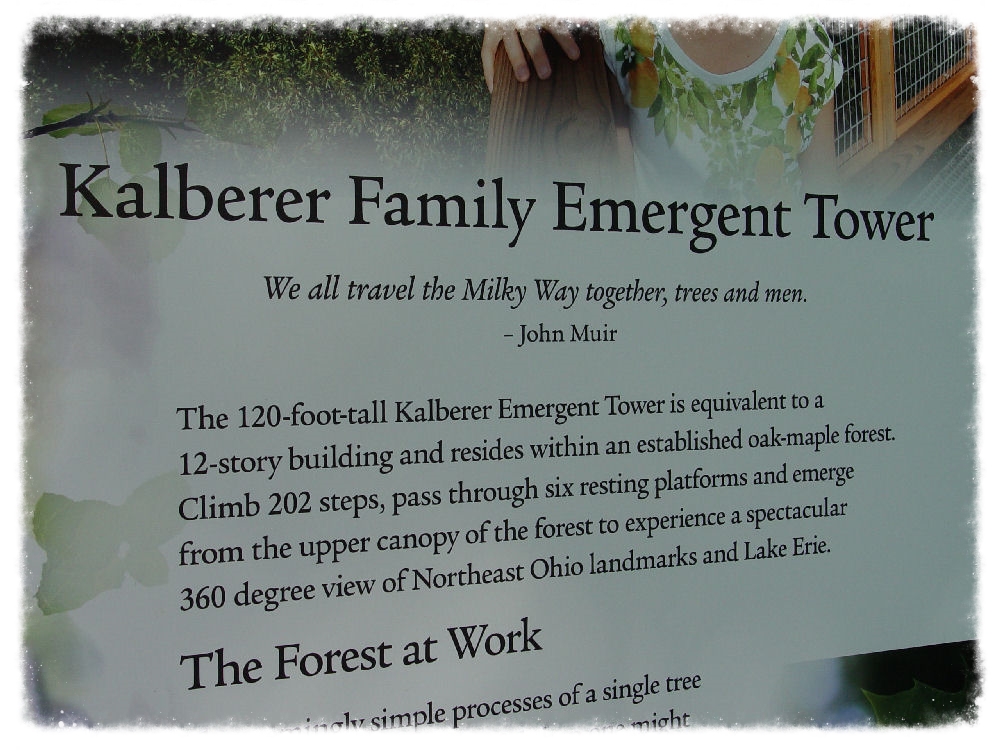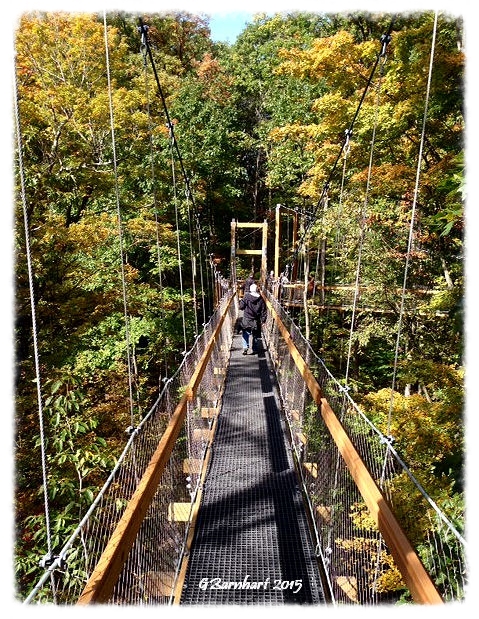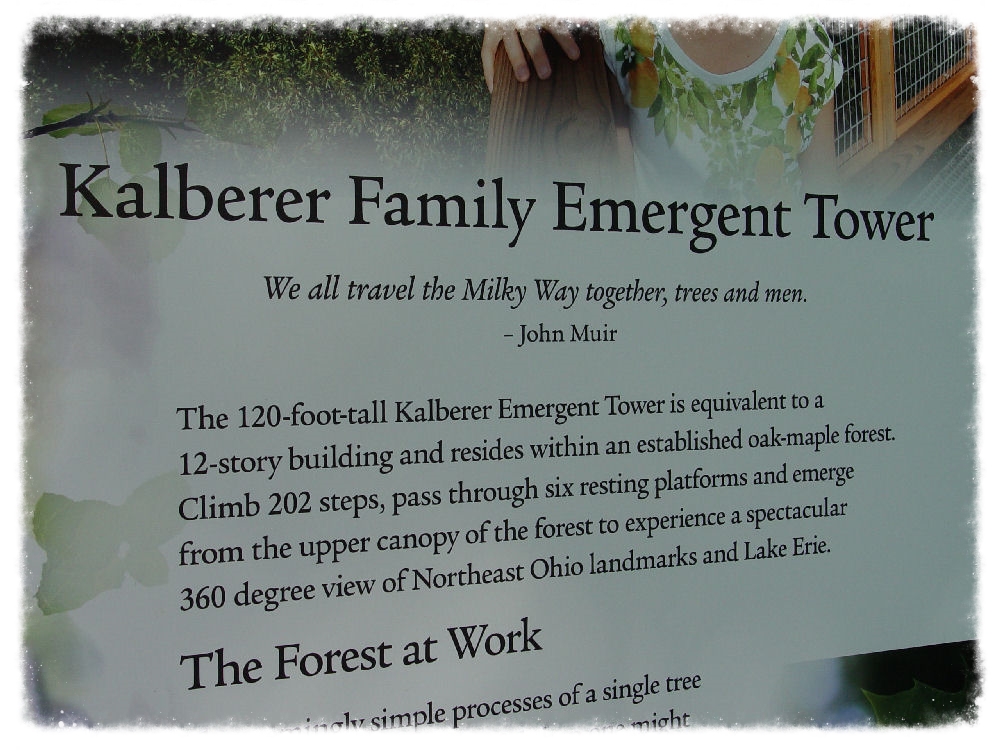 Note by Lisa K. Schlag: Unable to attend the day of our planned field trip, I was fortunate to have the opportunity a few days prior. The Emergent Tower and Canopy Walk present for each of us first-hand experience opportunities to appreciate not only talented human craftsmanship and the structural beauty created, but the beauty of nature and the landscape that surrounds us from various vantage points.
"I enjoyed the bird's-eye view among the clouds and trees."
For current Canopy Walk & Emergent Tower information
or call Holden Arboretum at 440.946.4400
Native Plant Society of Northeastern Ohio, Holden Arboretum Canopy Walk Field Trip 10.x.2015
photographs: Ami Horowitz, Gary Barnhart, Jane McCullam, and Lisa K. Schlag; layout, edits: L.K. Schlag